Educational institutions, especially schools, colleges, and universities have to overcome several challenges on an everyday basis. In the 21st century, these challenges are profound. Most of the students are a new breed of learners with easy access to technology. More importantly, educational institutes have to work hard to meet the rising expectations of parents and guardians.Our comprehensive ERP software is a perfect solution to meet those expectations. Aptly named eGyan, it is a secure, robust, and user-friendly web-based software.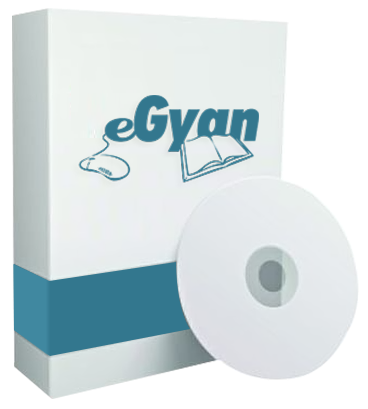 Benefits for Teachers/ Instructors/ Trainers
Fast entry of exam marks (subject wise) & evaluation of marks/ grades
Easy generation of progress cards/ performance reports
Identification of toppers/ weak students with remarks of teachers
Facilitating comprehensive reporting and printing of hall tickets
Effortless management of lesson plans on a daily/weekly/term/yearly basis
Benefits for Librarians
Aids in an unlimited categorization of study material
Accurate tracking of late/pending submissions
Automatic attachment of late or penalty fee to student fees
Support for international codification (ISBN/ISSN/ISSB) & budgeting
Benefits for School Administration
Keeping track of own/contracted transport vehicles for students/staff
Setting up automatic reminders for payments/renewals
Creation of high-resolution staff/student ID cards with all necessary details
Customizable fee categories, receipt tracking, payment history & more
Easy management of requisite information related to students/guardian/staff
Aids in the processing of payrolls, leaves, and financial accounting
Management of front office via registration of complaints, telephone calls, etc.
Facilitates financial accounting, inventory management, and gate security
Choose our eGyan solution that simplifies the process of school administration in every aspect. We firmly believe that our software solution will help school administrators and teachers to focus more on imparting quality learning to the students.